Shared Hosting
Why
SHARED HOSTING
99.9% Uptime Guarantee
Share processes and data secure with no need to know basis, with periodic updates for the service.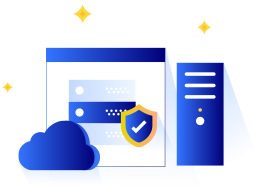 Safe and Secured
Our team assured your web sites is always safe and secure with periodic updates for the servers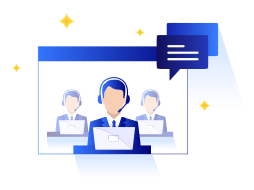 Our Dedicated Support
You finally found a host that you could rely on them to get support by tickets or phone calls
We Offer
FEATURES INCLUDED
NVMe
Your data is stored on a high speed NVMe, which ensure a very fast speed for your website

LiteSpeed Web Server
Ready Compatible caching service with our server and WordPress sites, which ensure very fast and high performance for your website

SSH for cPanel Hosting Control
You can access to your shared host through SSH connection to make it easier for your to manage your files, or backups
2 Cores CPU
High speed CPUs will provide multitasking and processing of your application tasks smoothly.
21 Days Daily Backup
You can restore back your e-mails, cPanel settings, or files withing 21 days of daily backups
PHP Selector
You can choose which php version you want, with enabling many other extensions you will need while developing your application
DDOS Protection
We'll help protect your clients and personal data. From all types of threats and attacks
Imunify 360
Secure your host from Malware, attacks, or brute force
2 GB RAM
Too much RAM for your application will increase your site berformance
30 Entry Processes
Entry Processes ensure you can run many processes at one time
Pricing Plans
SELECT BEST PLAN
Lowest Prices Guaranteed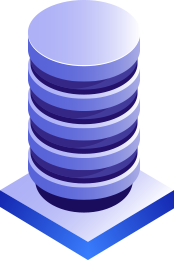 Lifetime Free Domain for Yearly Plan
NVMe for Application Performance
cPanel Technical Overview
cPanel Features
Samsung NVMe Cloud Storage
Free SSL certificates
Litespeed with LSCache
Free hourly backups for 90 days
MailChannels IP Protection
Cloudflare CDN Integration
File Management
 File Manager
FTP / SFTP Access
SSH Access
Domain Management
 Addon Domains
Alias / Reference Domains
Redirection Management
DNS Zone Editor
Temporary Preview URL
Database Management
MySQL / MariaDB 10.3+
PHPMyAdmin
Remote MySQL Connectivity
Security and Protection
DDoS Protection
Imunify360 Security Firewall
Whitelist from our Client Area
Greylist-first technology
Web Application Firewall
Free 256-bit SSL Certificates
Real-time malware removal
Encrypted cPanel and Email Access
Cloudlinux OS Isolation / Caging
Password Protected Directories
Restrict Access by IP Address
Two-Factor Authentication
Server Specification
Locations: UK & USA (NVMe)
Enterprise-Grade CPUs
Pure NVME Cloud Storage
Samsung NVMe Storage
Less-Contended Servers
Technical Support
Fully-managed infrastructure
Ticket and Email Support – 24/7/365
Chat Support (UK Working Hours)
Extensive Knowledgebase
cPanel Certified Engineers
WordPress Experts
Unlimited Features
Unlimited 100% NVMe Storage
Unlimited Bandwidth
Unlimited Free SSL Certificates
Unlimited Hosting Packages
Unlimited MySQL Databases
Unlimited Email Accounts
Unlimited Addon and Subdomains
Email Features
Unlimited Mailboxes
SpamExperts SPAM Protection
Blacklist Protection by MailChannels
Multiple Webmail Interfaces
Auto-Discover Support
Adjustable Mailbox Quota
Email Forwarding
Remote Email Routing
Auto Responders
Default Email Addresses / Catch-all
Delivery Diagnostics Interface
Email Filters (Global and Per-Mailbox)
POP3 / IMAP Compatible
Optional Mail Encryption
Mailbox Disk Usage Management
Calendars and Contacts
Software
Free Website Builder (Site.Pro)
Softaculous Auto-Installer (300+ Apps)
Website Preview / Temporary URL
PHP X-Ray for Bottleneck Diagnosis
Latest Stable cPanel
PHP Version Selector (5.6 – 8.0)
Git Integration
Ruby, Perl and Python Selector
Litespeed and LSCache
Scheduled Tasks / Crons
Full mod_rewrite Support
AWStats Analytics / Visitor Tracking
Datacenter
UK, London
USA, Florida
Germany, Falkenstein
24/7 CCTV Security
Biometric access control
N+1 power and cooling
Web Applications
WordPress
Drupal
OpenCart
Joomla
WHMCS
Enterprise Grade Email Delivery and Protection
MailChannels Email Relay
Blacklisted IP addresses on shared or reseller hosting is the number one cause for mail delivery issues and is a common problem for most hosting providers.
We use MailChannels Cloud so that all outbound mail are relayed through a distributed network of IP Addresses dedicated to delivering your mail.
This is a premium relay service, which is included completely free of charge with you hosting platform.
Our best-in-class WordPress solution with additio nal optiz ation to make an running a WooCommerce
Our best-in-class WordPress solution with additio nal optiz ation to make an running a WooCommerce
Our best-in-class WordPress solution with additio nal optiz ation to make an running a WooCommerce
Our best-in-class WordPress solution with additio nal optiz ation to make an running a WooCommerce
Money back guarantee
If you tested the service and don't like it, just make a cancellation request within one week, money back guaranteed.
24 Hours Support
Reach us anytime at day, Phone calls, or Ticketing System are available 99.99% of the time, We are glad to serve you..